THE BOLDER OKTOBERFEST
One of Vietnam's most exciting cultural events returns for its 16th year at the Windsor Plaza Hotel – Ho Chi Minh City and will take place for the first time at the legendary Hanoi Daewoo Hotel. Taking its roots from Munich, Germany, Oktoberfest Vietnam is a celebration of authentic German fare, beer, and fun. With well over 19,000 in attendance, Oktoberfest Vietnam at Windsor Hotel Plaza and Hanoi Daewoo Hotel is expected to be one of the largest Oktoberfest celebrations in Southeast Asia. This year, the festival will take place at the Windsor Plaza Hotel from Tuesday, September 27th, to Sunday, October 2nd, 2022, and at the Hanoi Daewoo Hotel from Thursday, September 6th to Saturday, October 8th 2022.
Indulge with free-flowing German beer and all-you-can-eat Bavarian fare offered throughout each night of the festival. This year will also showcase spectacular prizes from the nightly lucky draw. With over a decade of experience hosting Oktoberfest Vietnam as well as large-scale social and corporate events, Windsor Plaza Hotel and Hanoi Daewoo Hotel promise to raise the bar for the Oktoberfest Vietnam 2022 celebration with 9-days of activities planned to capture the authentic atmosphere of a traditional German celebration.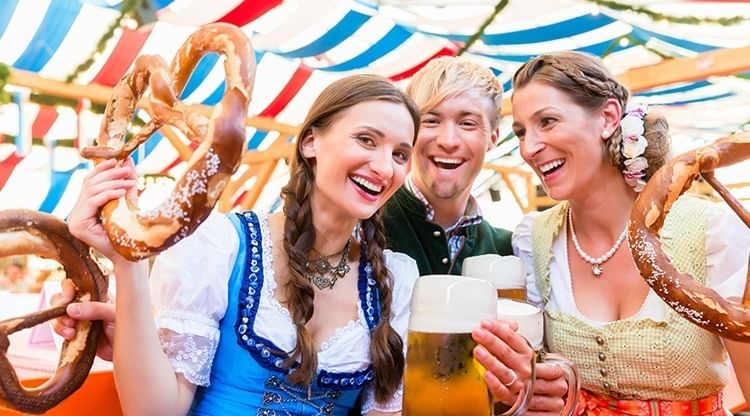 Imported German Beer
Any Oktoberfest celebration is incomplete without the inclusion of authentic German beer brewed to meet the Reinheitsgebot, the German Beer Purity Law.
Included with the Oktoberfest Vietnam ticket, guests can enjoy freeflow Schneider Weisse and Krombacher beer from their souvenir Oktoberfest Vietnam beer stein.
In addition, the event offers a selection of imported spirits and sparkling wines for a small fee.
Authentic German Fare
Savour an all-you-can-eat feast of authentic German cuisine including sausages, sauerkraut, sauerbraten and pork knuckle. Throughout the evening, the overflowing buffet will also present a selection of traditional side dishes from roast potatoes to salted pretzels. For true indulgence, delve into an expansive collection of delectable desserts.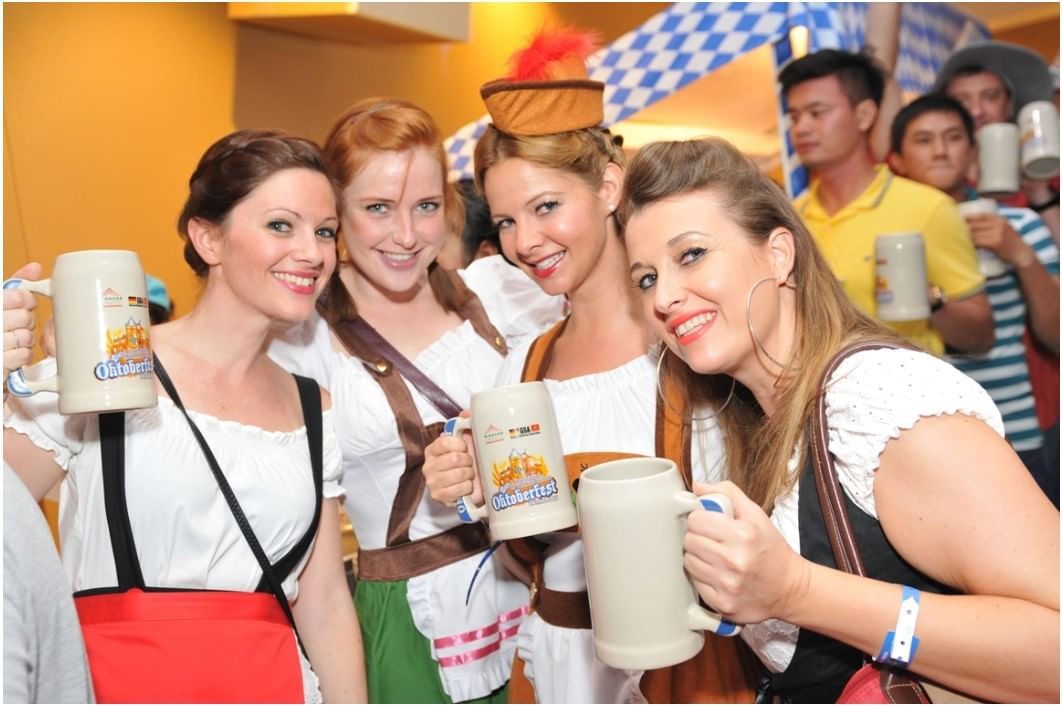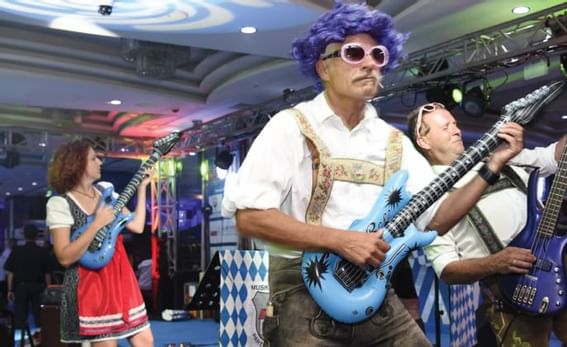 Live Music
Revel in the spirit of a traditional Oktoberfest celebration with music from the live band.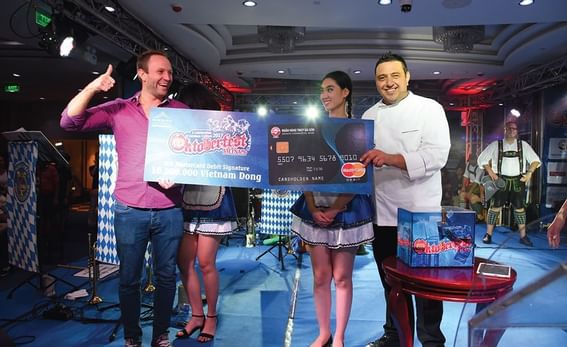 Live Entertainment
Stand a chance to win valuable prizes every night at Oktoberfest Viet Nam. Each ticket is good for one entry to our fabulous lucky draw.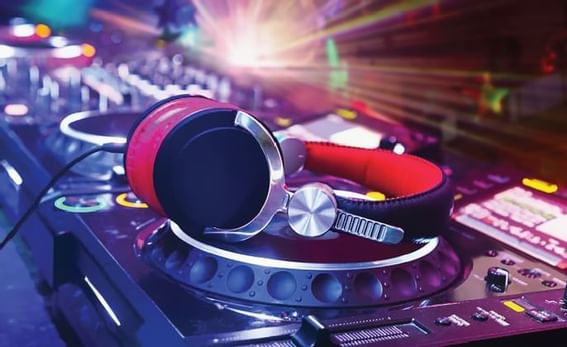 DJ & Dancing
Dance the night away to the latest hits spun by the DJ.
Slideshow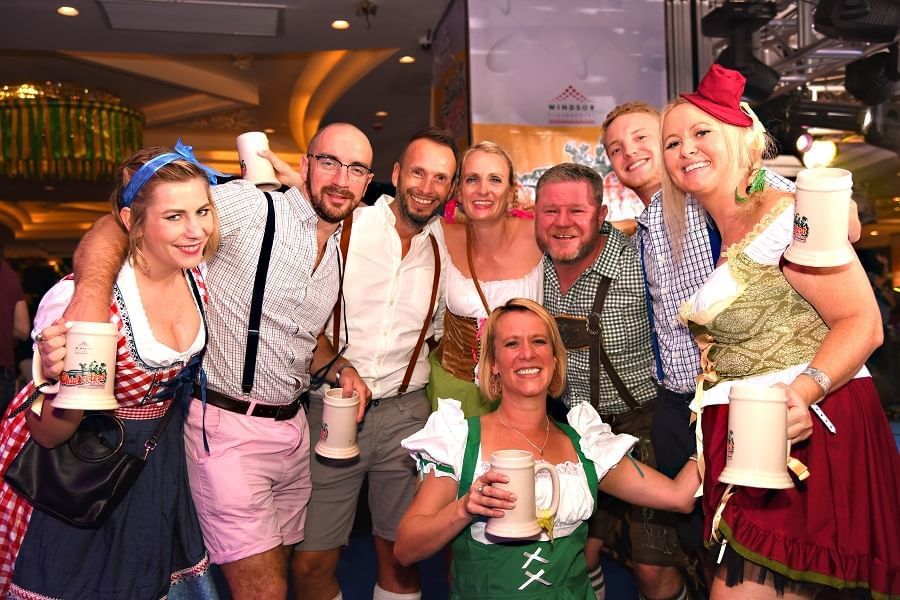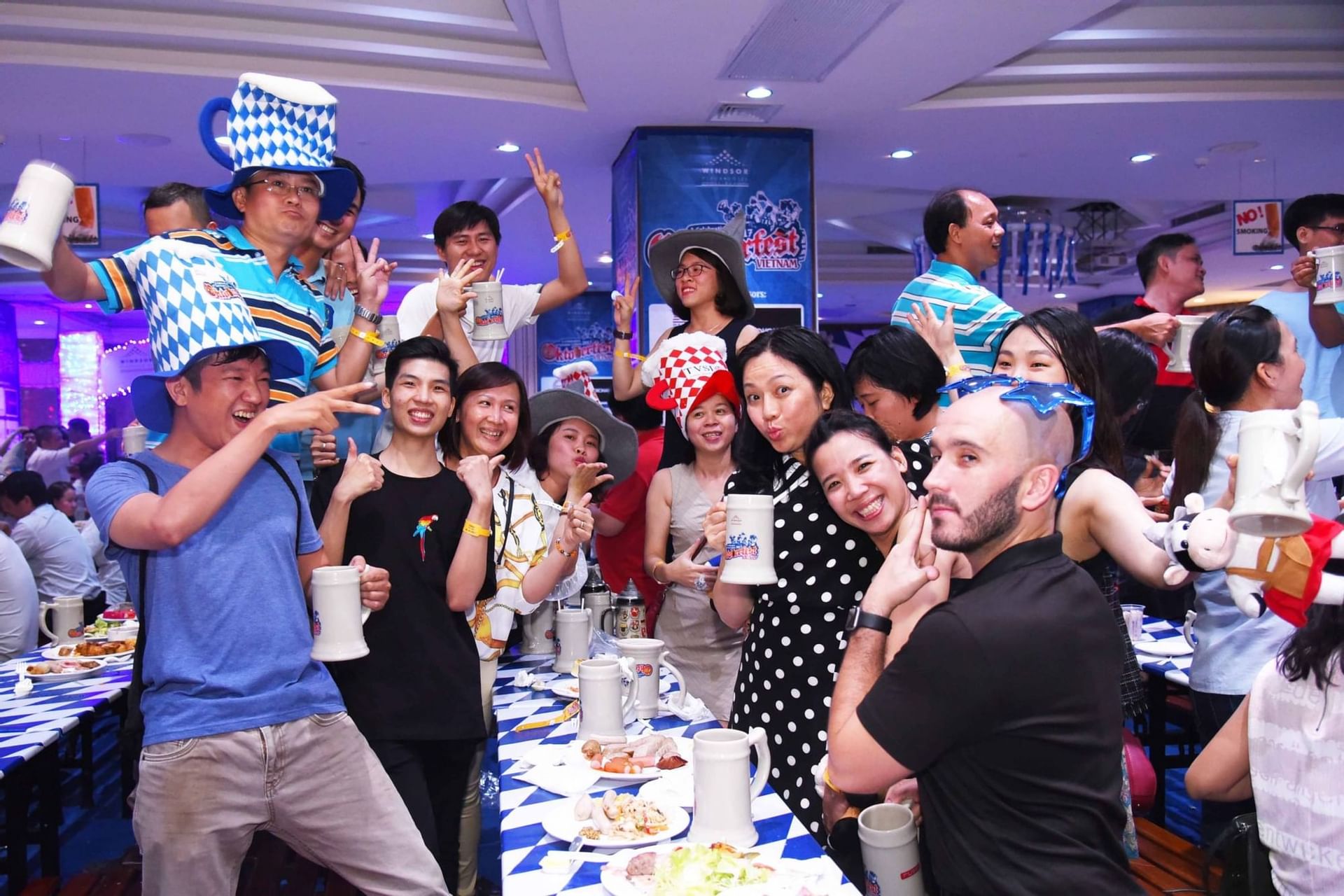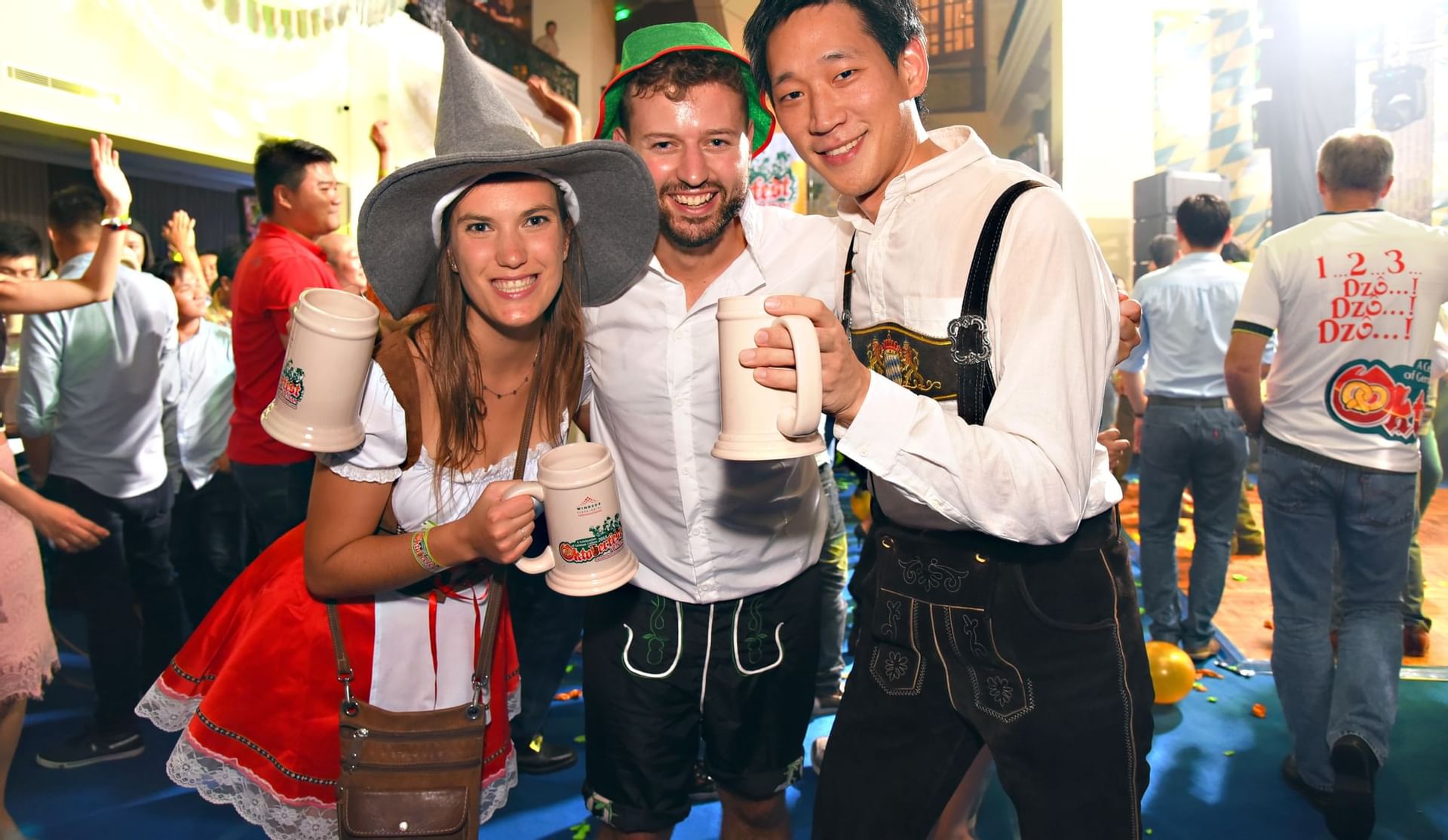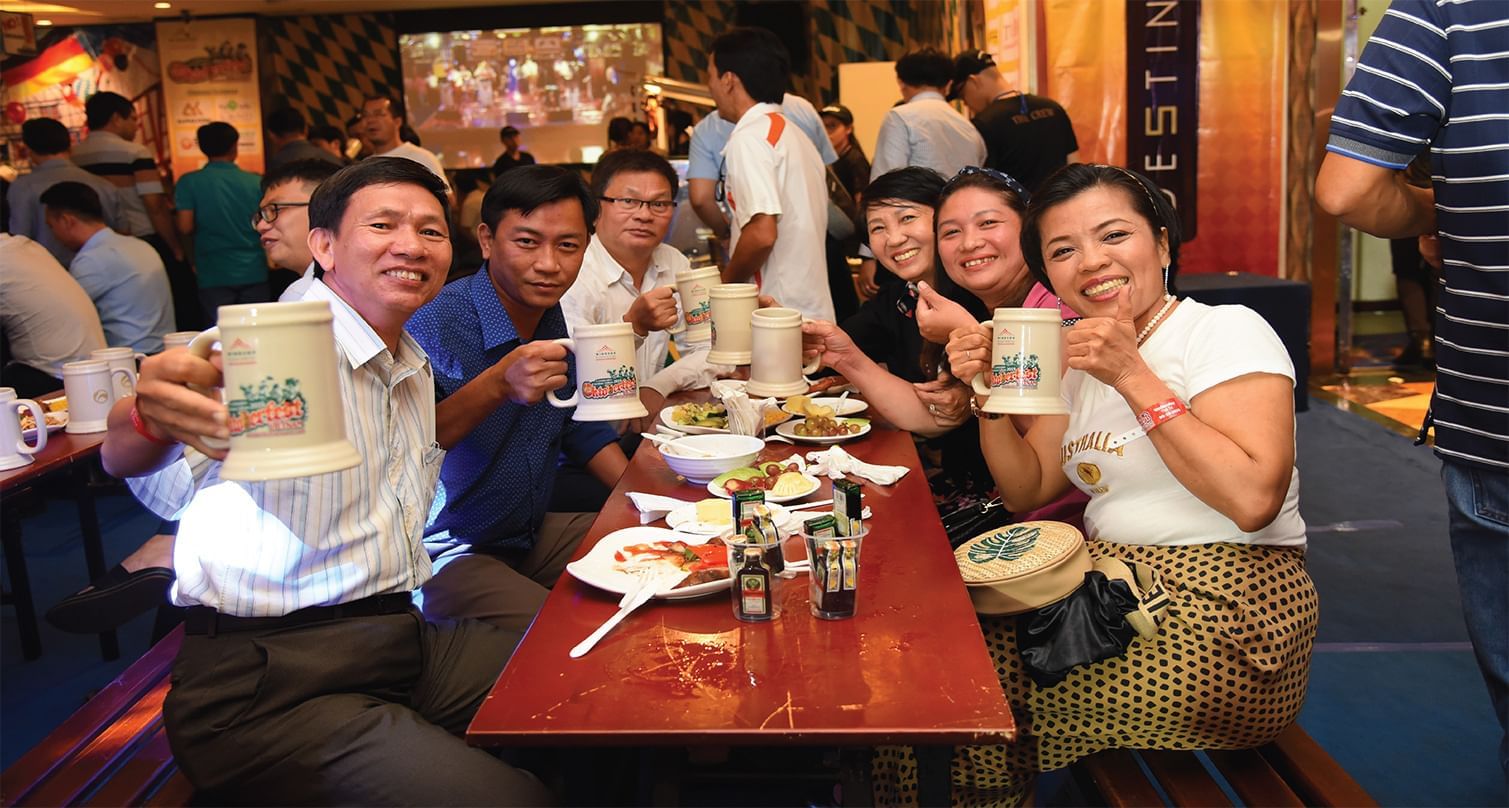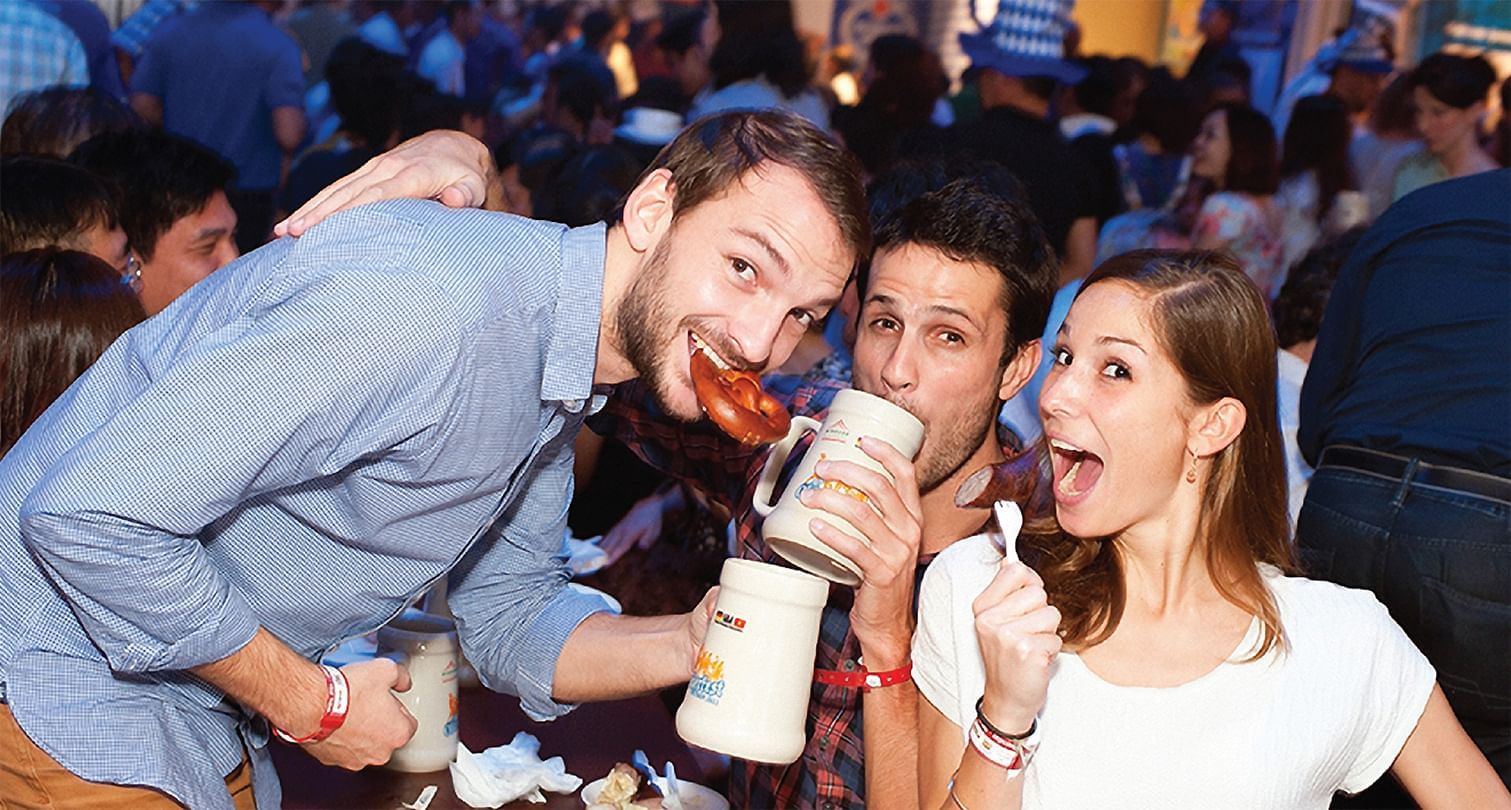 Early Bird Discount
| Buy Date | Weekday | Weekend |
| --- | --- | --- |
| 01/06-31/07/2022 | 30% | 20% |
| After 31/07/2022 | 10% for WMC Prestige and Daewoo Privilege cardholders | 10% for WMC Prestige and Daewoo Privilege cardholders |
* Strictly for adults aged 18 and over
WINDSOR PLAZA HOTEL
09/27/2022-10/02/2022
HANOI DAEWOO HOTEL
10/06/2022-10/08/2022
Slideshow