WINDSOR PLAZA HOTEL WEDDING CELEBRATIONS
YOUR 'HAPPILY EVER AFTER' STARTS HERE
Generations of Impeccable Tradition and Sophistication
Windsor Plaza Hotel has a special place in the hearts of the people of Chinese heritage in the Cholon area of Saigon. So, it has always been the first and most trusted choice to host one of life's most important events – your dream wedding. Whether you want to indulge in the full features of a traditional Chinese Ceremony, exude modernity and international flair, or perhaps seamlessly blend elements of both, it has faithfully served countless happy couples
The hotel boasts an unparalleled choice of luxurious venues in which to hold this grand occasion. Yet, on this most special of days, it is the care and attentional to detail that really counts.
Our dedicated staff are always on hand to assist with every detail to make your special day one to remember, from decorative details, wedding themes and special menus.
Whatever your dream style is, Windsor Plaza Hotel will help you make your dream wedding become a reality.
EXCEPTIONAL MENUS
Windsor Plaza Hotel's team of talented and experienced Hong Kong chefs create a culinary experience that will be a centerpiece of your wedding day. The diverse variety of menus available range from traditional Chinese to classic European, and all are crafted and created with unique skill and passion.
SPECIAL OFFER
Enjoy our exclusive wedding offer to make it the most memorable event of your life! From VND 5,980,000++ for table of 10.
Apply for 15 tables or more, from now until 31st Aug 2023
Book now to create unforgettable memories with us.
For more info, please contact +84 907 564 238 (Ms Nga)
WHAT OUR HAPPY CUSTOMERS SAY
STAFFSARE CARING AND DEDICATED

"I am really pleased with Windsor's wedding service. The staff are all caring and dedicate, and the dinner menu is delicious. I am willing to recommend Windsor for my brother's wedding next year."
VERY SPACIOUS, THE COLORS ARE BRIGHT AND LUXURIOUS

"I really love the decoration at Windsor, the colors are bright and luxurious, and the venue is very spacious. My wedding day was really memorable"
WINDSOR HAS GIVEN THE WHOLE FAMILY A WONDERFUL MOMENT

"When I first came to Windsor for dinner, I really liked the space. So for my son's wedding, I wanted him to hold it it here. Thank you, Windsor team, for giving the whole family a great moment."
GALLERY
Whether you want your wedding to have a modern or traditional style, or perhaps a tasteful blend of both, Windsor Plaza Hotel ensures your special day will be visually stunning.
* Images collected from Dragon Films Wedding & Events, Dianthus Wedding Decor, and beloved customers who have used the services of Windsor Plaza Hotel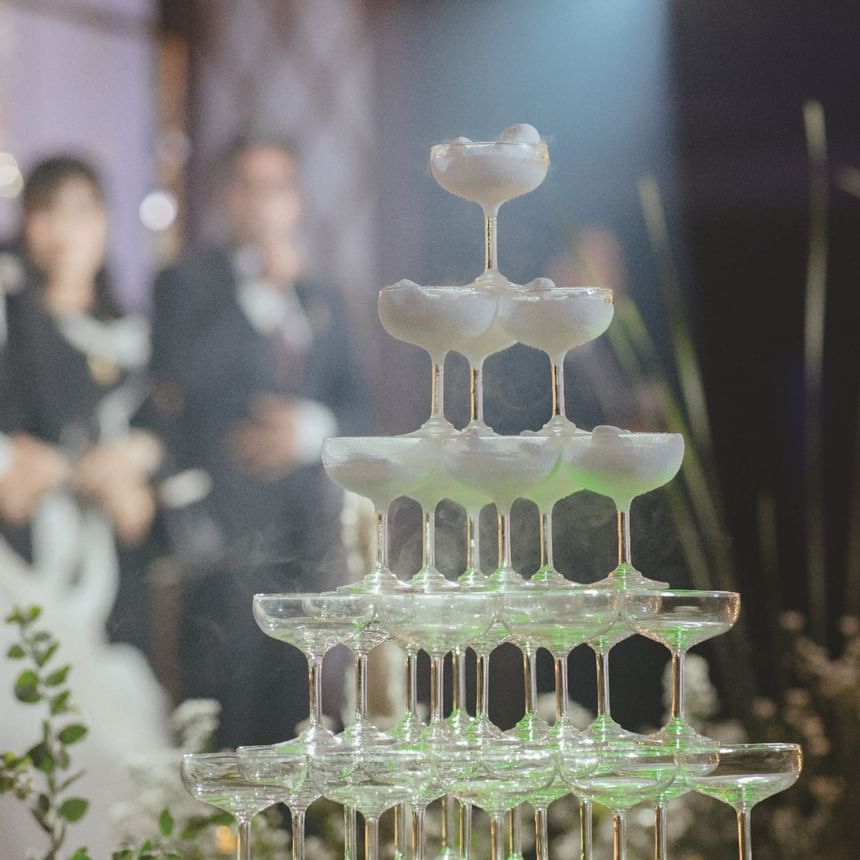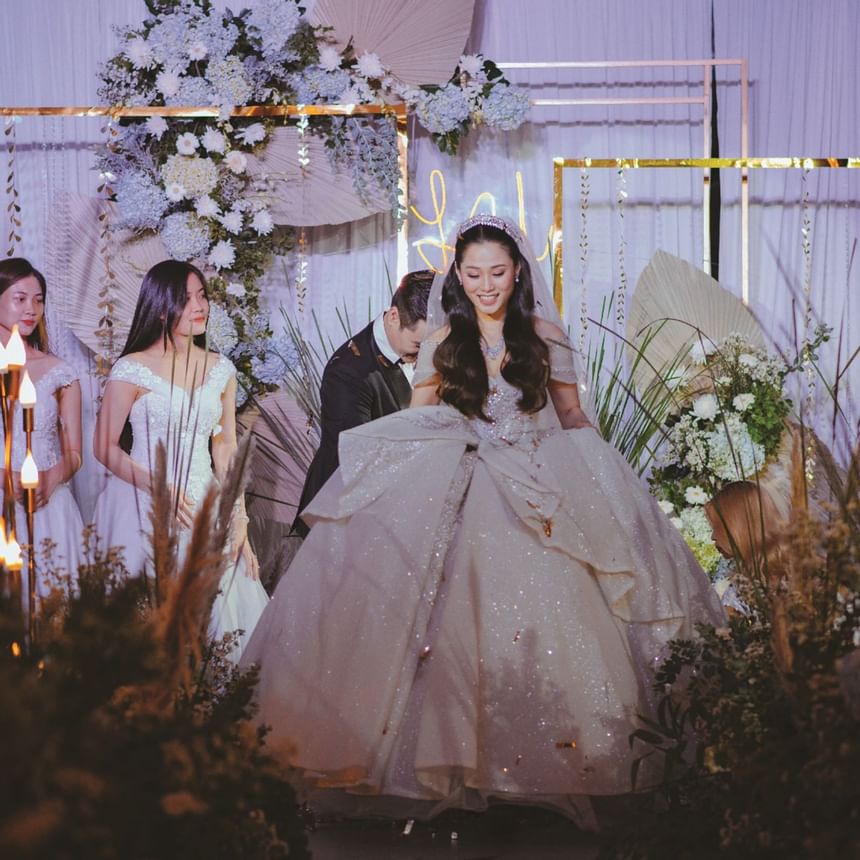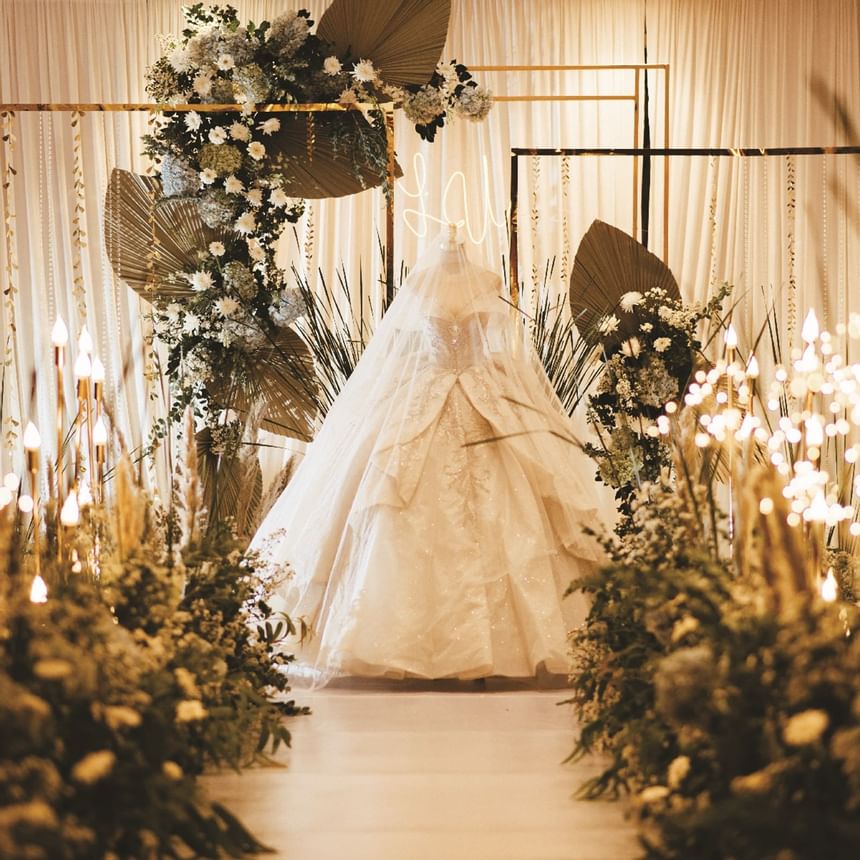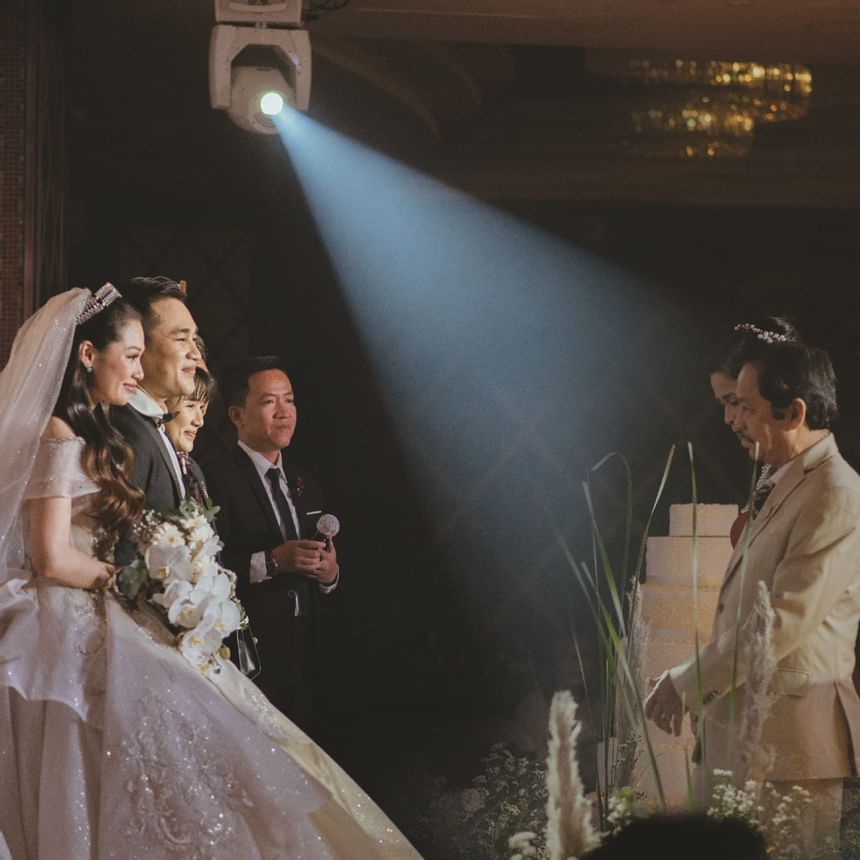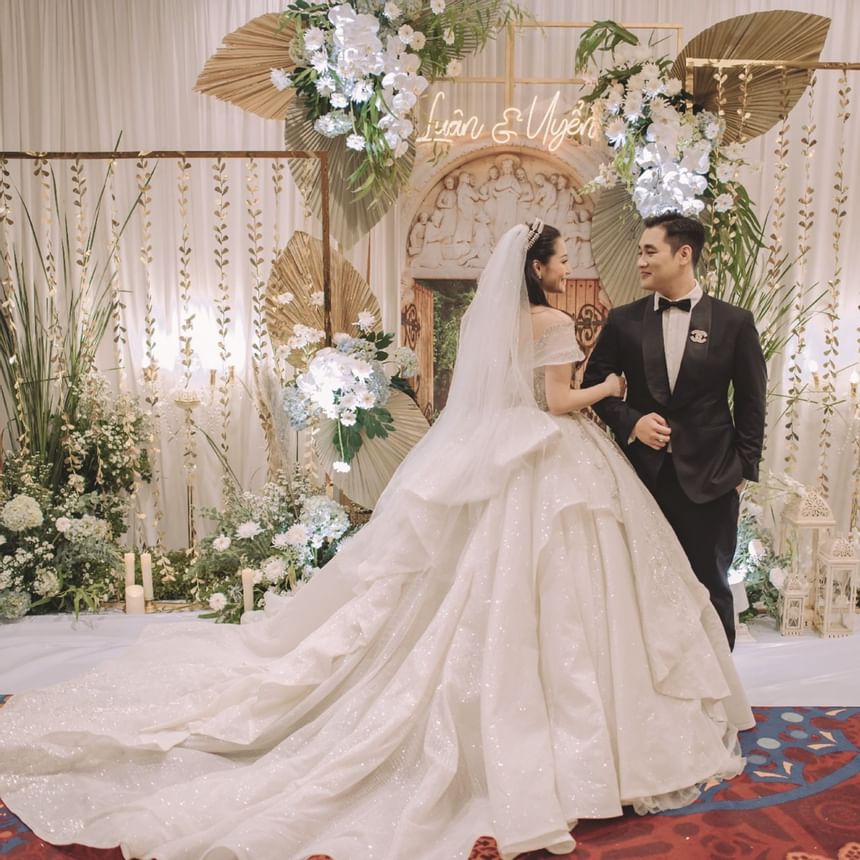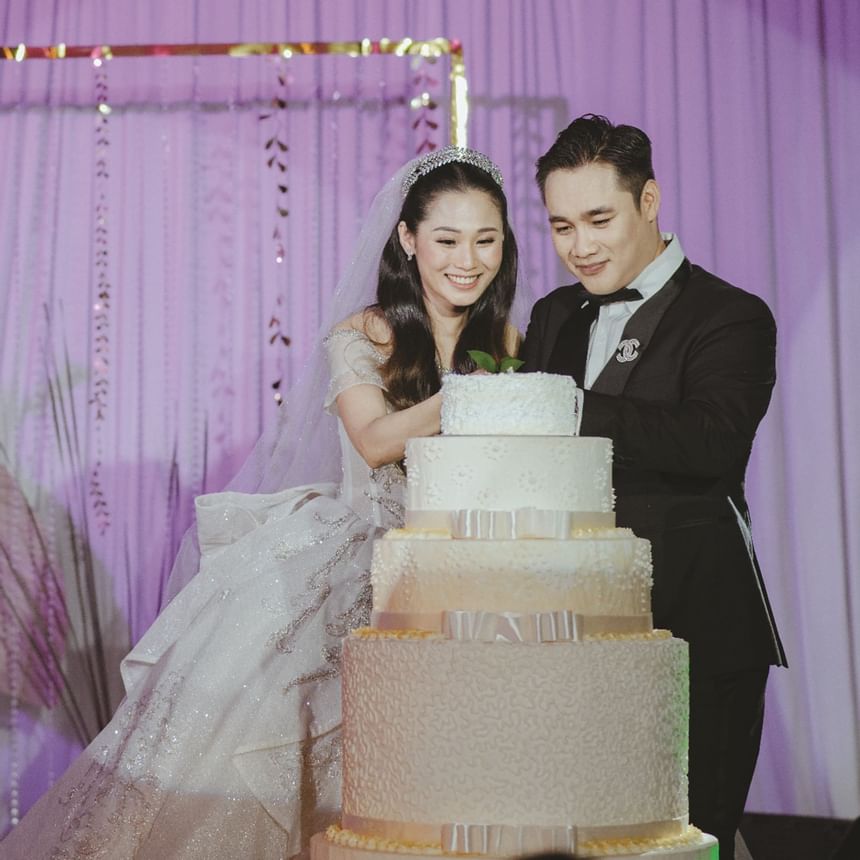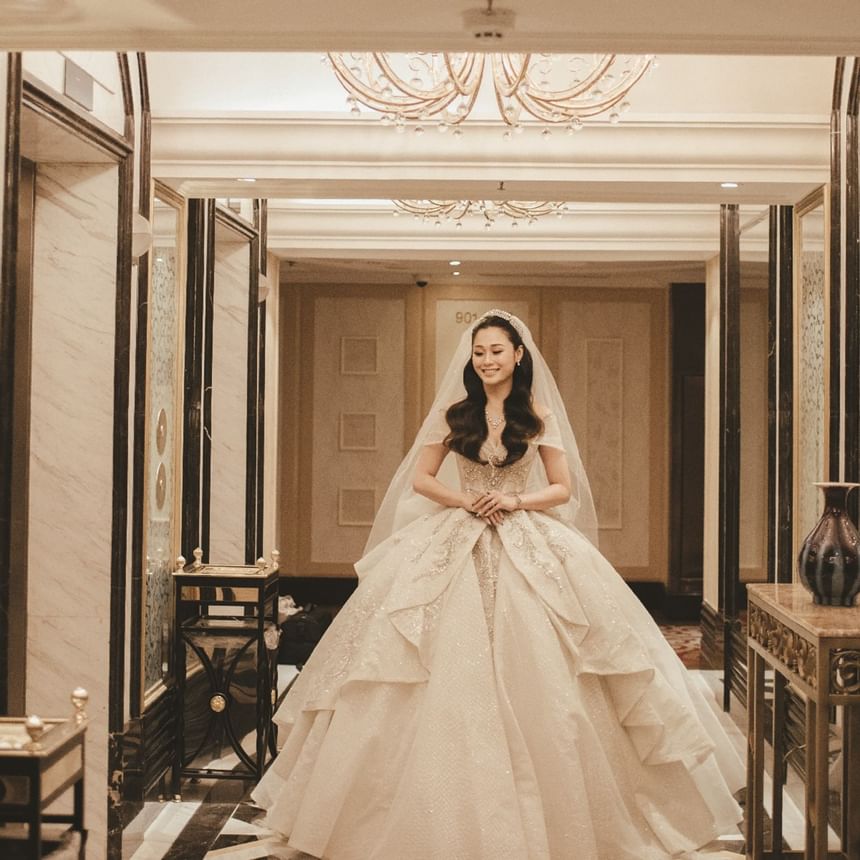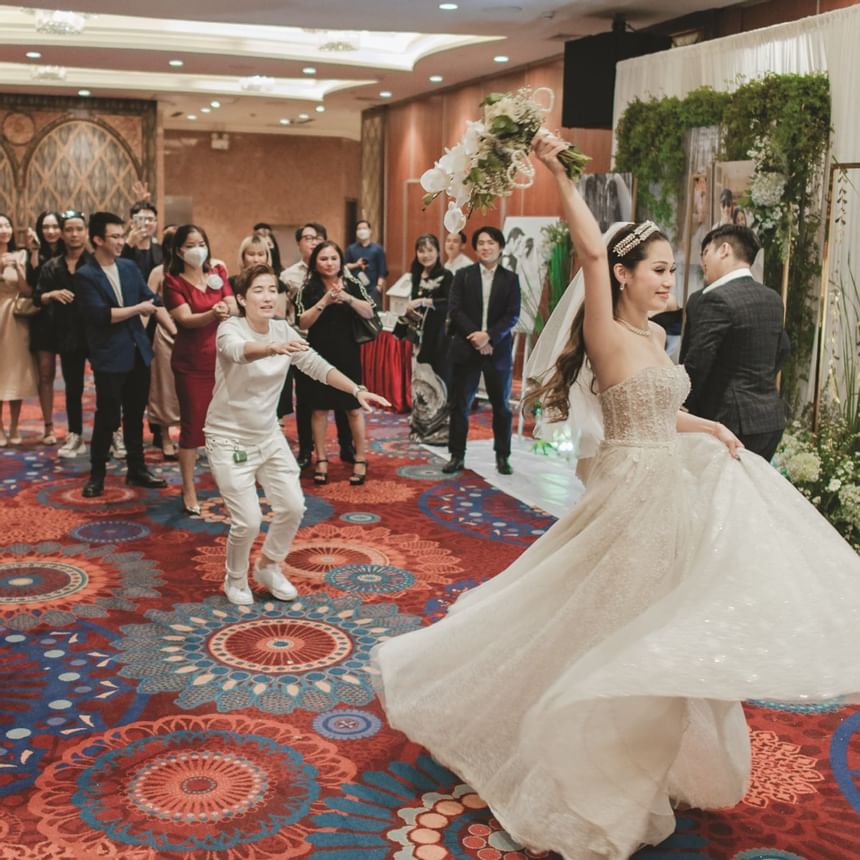 CONTACT US
Our professional team of wedding planners will work with you every step of the way to ensure have the perfect wedding that also suits your budget. Contact us today to begin planning your special day.