Vietnam: Do's and Don'ts for First Timers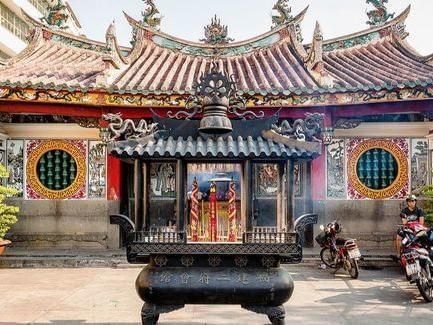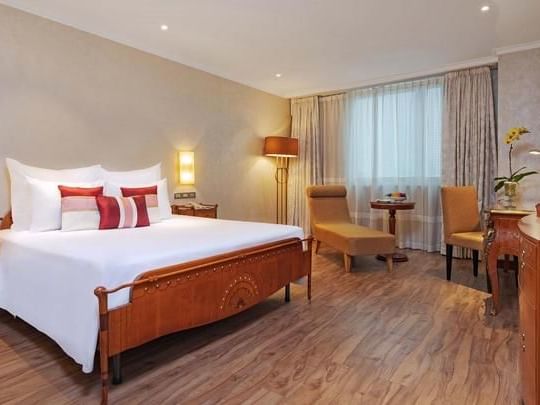 It's your first-time visiting Vietnam. You are excited, packed and ready to go, but of course you want your trip to run smoothly. To get the most out of your visit take a look at this mini Vietnam travel guide for some simple do's and don'ts.
Do
1) Get Organised!
With so much to see and do in Vietnam, it's hard not to become overwhelmed. To avoid this, plan your visit well. Make a list of everything you want to see and do and choose which days you plan to cover which activities. One of our top Vietnam travel tips is to leave a few hours free to get out on foot and wander around the neighbourhood. Take just a few steps out of the Windsor Plaza Hotel and see what you can discover.
2) Find a Comfortable Place To Rest Your Head
At the end of a long day of exploring, you will need a guaranteed good night's sleep, and a place to call home for your stay. The five-star Windsor Plaza Hotel is the perfect choice. For example, the Premier Deluxe room is large and comfy with a cosy bed and an inviting sofa chair for the perfect resting spot. Or perhaps the Junior Suite would be more your style. With a sofa to relax on, a 49" LED TV, a mini bar and many other extras, you won't be able to help waking up feeling refreshed and ready for your next day of adventure.
3) Wet or Dry?
In southern Vietnam, the weather is usually between 25 - 35 degrees Celsius regardless of the month. However, you need to be aware of what season you are in. Visiting between November and May will put you in the dry season, so expect it to be hot and humid. If you are around in June to October, also known as the wet season, prepare for some rainfall. These showers are short but heavy and usually take place in the afternoon, meaning sightseeing and other activities shouldn't get interrupted too badly.
4) Money Money Money
The currency in Vietnam is the Vietnamese dong, however many tourist areas have prices shown in US dollars, and allow you to pay in US dollars. Make sure you carry around a small amount of cash for drinks, snacks and amenities, but put any large amounts in a safe box. The Windsor Plaza hotel offers an electronic key safe in all its rooms. 
Don't
1) Become Dehydrated
Compared to many parts of the world, Vietnam can be considered very hot, so it is important to continually drink water to avoid dehydration. Be careful not to drink water from the tap, only bottled. All rooms in the Windsor Plaza hotel include complimentary water.
2) Dress Inappropriately in Temples
On your visit to Vietnam you will likely visit one or more of the exquisite temples. Therefore, it is important to know how to dress in order to not offend the locals. As a general rule of thumb, it is best to have shoulders and knees covered, so remember to bring a light jacket or cardigan and avoid wearing shorts on temple visiting trips.
3) Jump in the First Taxi you See
When using taxis make sure you use an official taxi. Look for the official logo on the car, an ID card for the taxi driver and a proper pay meter inside. If you find a firm or driver you particularly like, use them for your entire stay.
4) Forget Where you're Staying!
This may seem obvious, but the last thing you'll want after a day of exploring is to get in a taxi or bus and not know where you're heading. That is why it's always best to carry around the hotel you're staying in's business card, or have the address of your accommodation clearly written down.